Literary #163
Posted on 01 Jan, 1970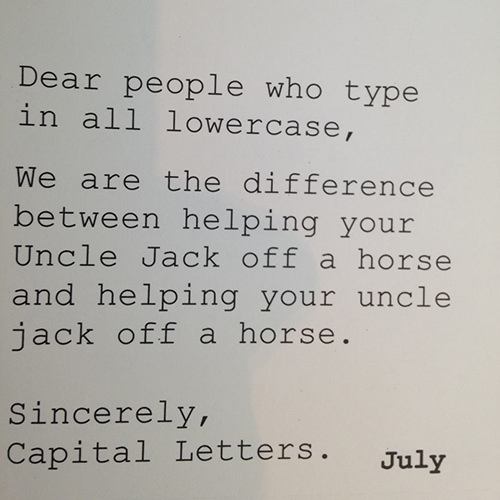 Dear people who type in all lowercase, we are the difference between helping your Uncle Jack off a horse and helping your uncle jack off a horse. Sincerely, Capital Letters.
Some Other Things You May Like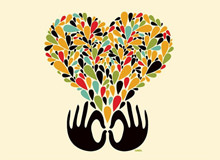 How To Hang On To Happiness After An Awesome Life Event
Can You Lose Your Legs And Still Stand On Your Own Two Feet
What Is Wrong With Our Culture?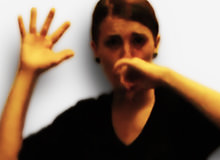 Rap In Sign Language